Reopened Taco Shop Honors Ancestors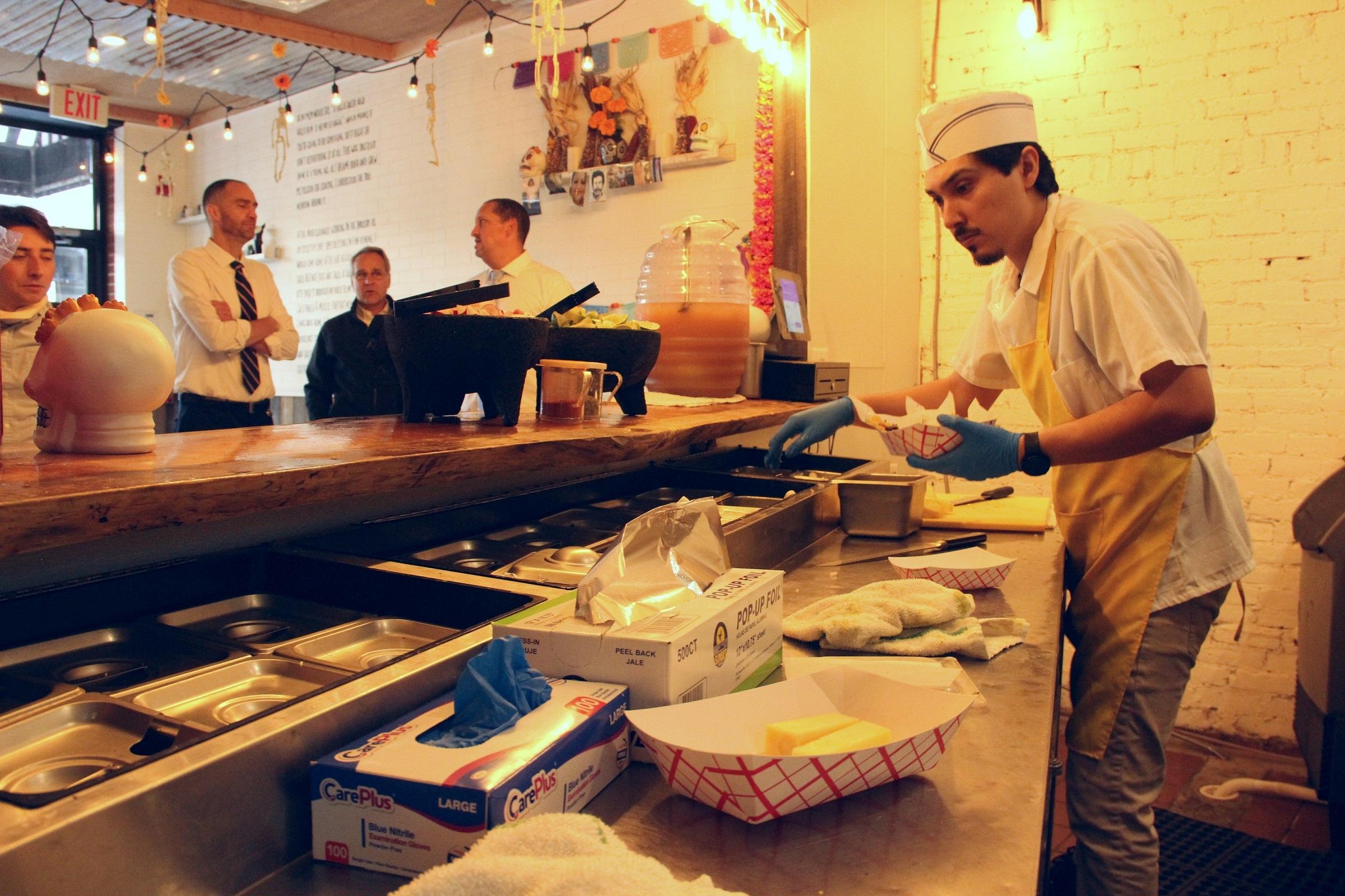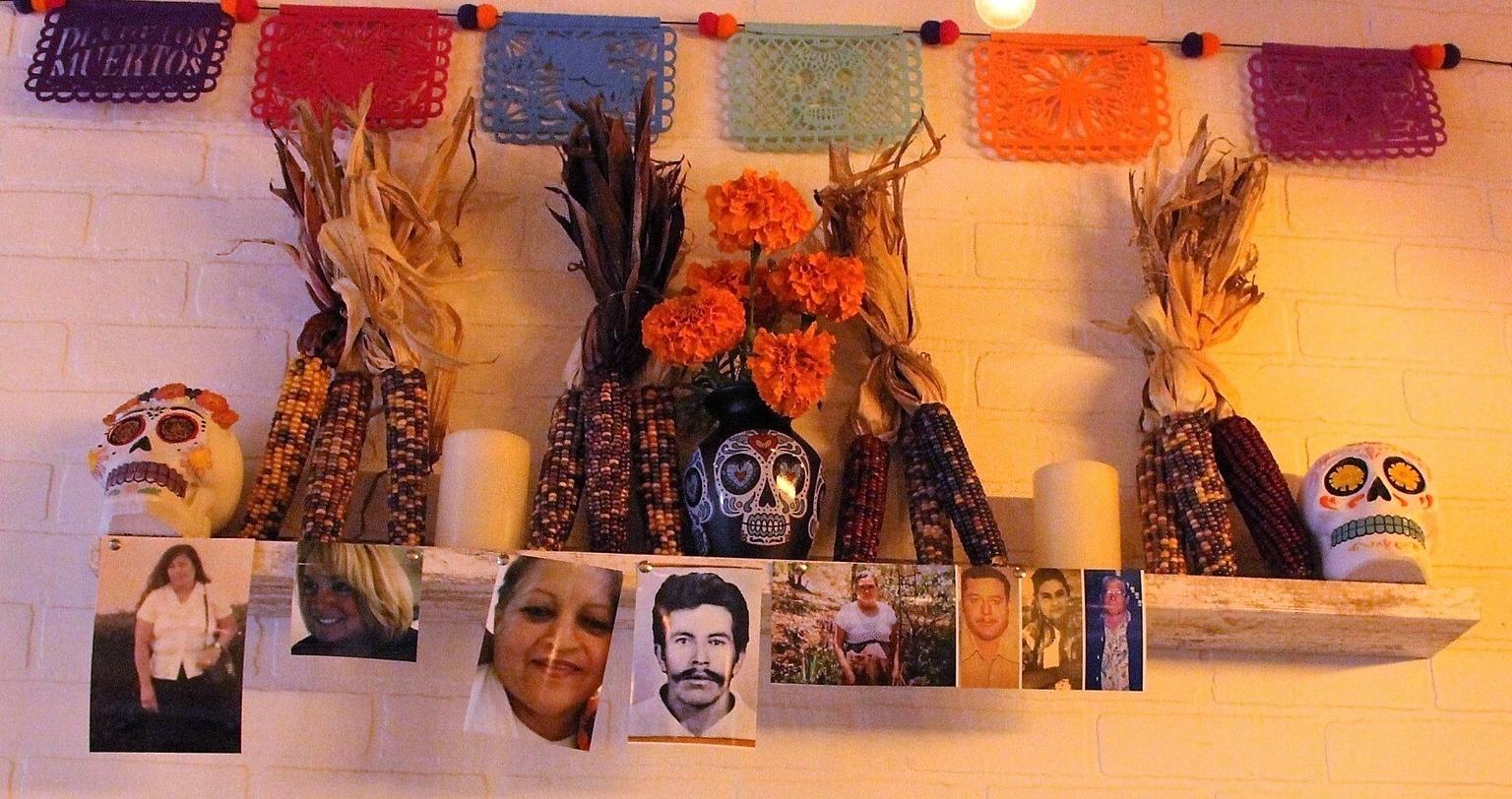 A downtown taco shop has reemerged from its temporary fire-induced closure with new life, plenty of pozole and quesadillas, and a Día de los Muertos altar remembering lost loved ones close to the head chef's heart.
That Mexican eatery is Tacos Los Gordos, located in a groundfloor storefront at 167 Orange St.
Just three weeks ago, the restaurant was dark and empty with paper covering the windows thanks to a September kitchen fire that hit less than a month after the shop first opened.
That paper is now gone — and the doors are back open as of Oct. 21.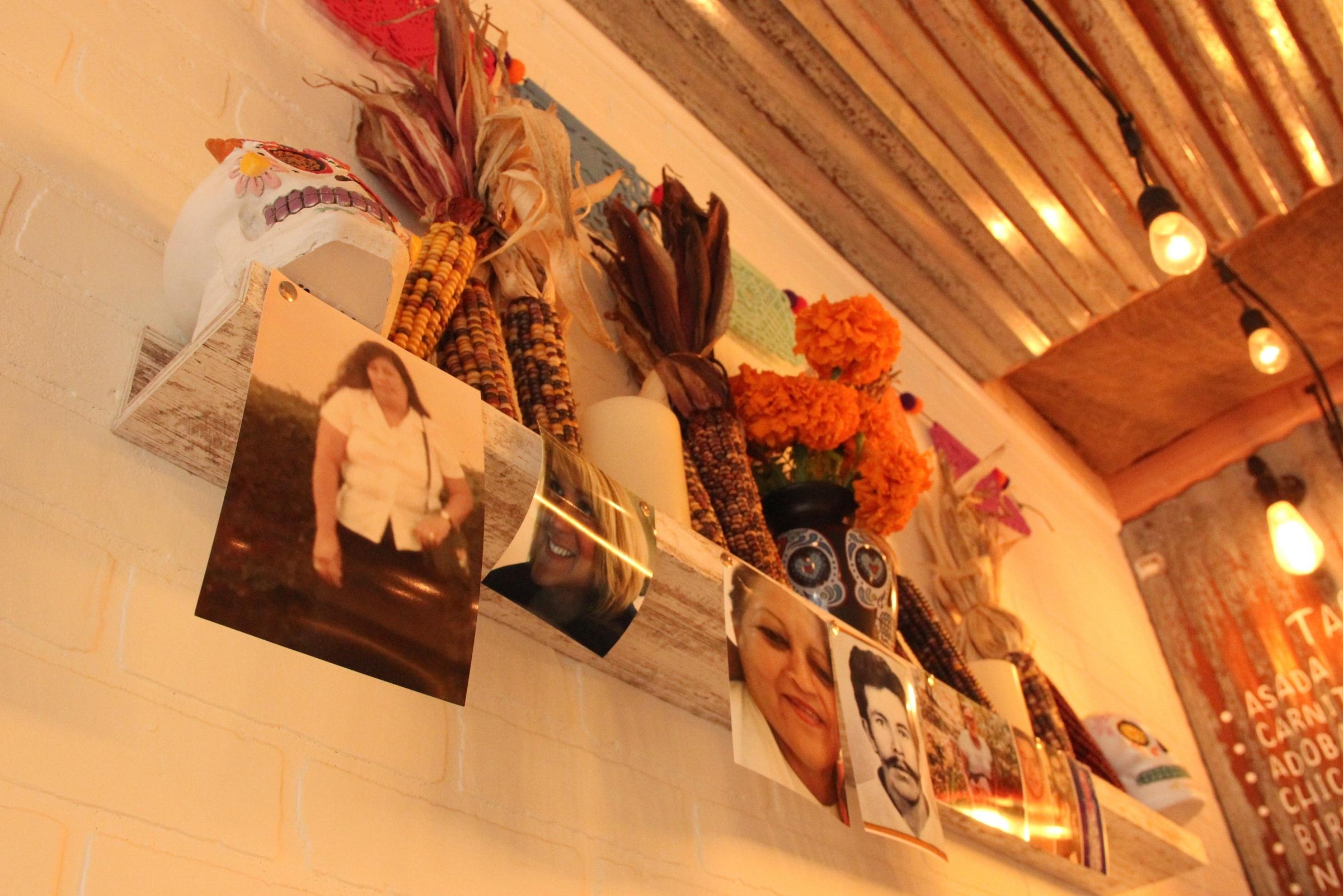 In honor of this week's annual Mexican ​"Day of the Dead" holiday, lights, skeletons, and marigold flowers are also now draped from the walls and ceiling. Music, the chatter of customers and chefs, and the smell of food fill the air. 
On one wall, there is an ofrenda, an altar to honor friends and family who have passed away. Staff and community members are invited to bring in their own photos of lost loved ones. 
During a Wednesday afternoon interview with the Independent, Tacos Los Gordos owner Edgar Marcial said that he contributed the ofrenda​'s first photo: one of his grandmother, Ernestina. His family and his Oaxacan roots are a major inspiration for the food he serves at Tacos Los Gordos.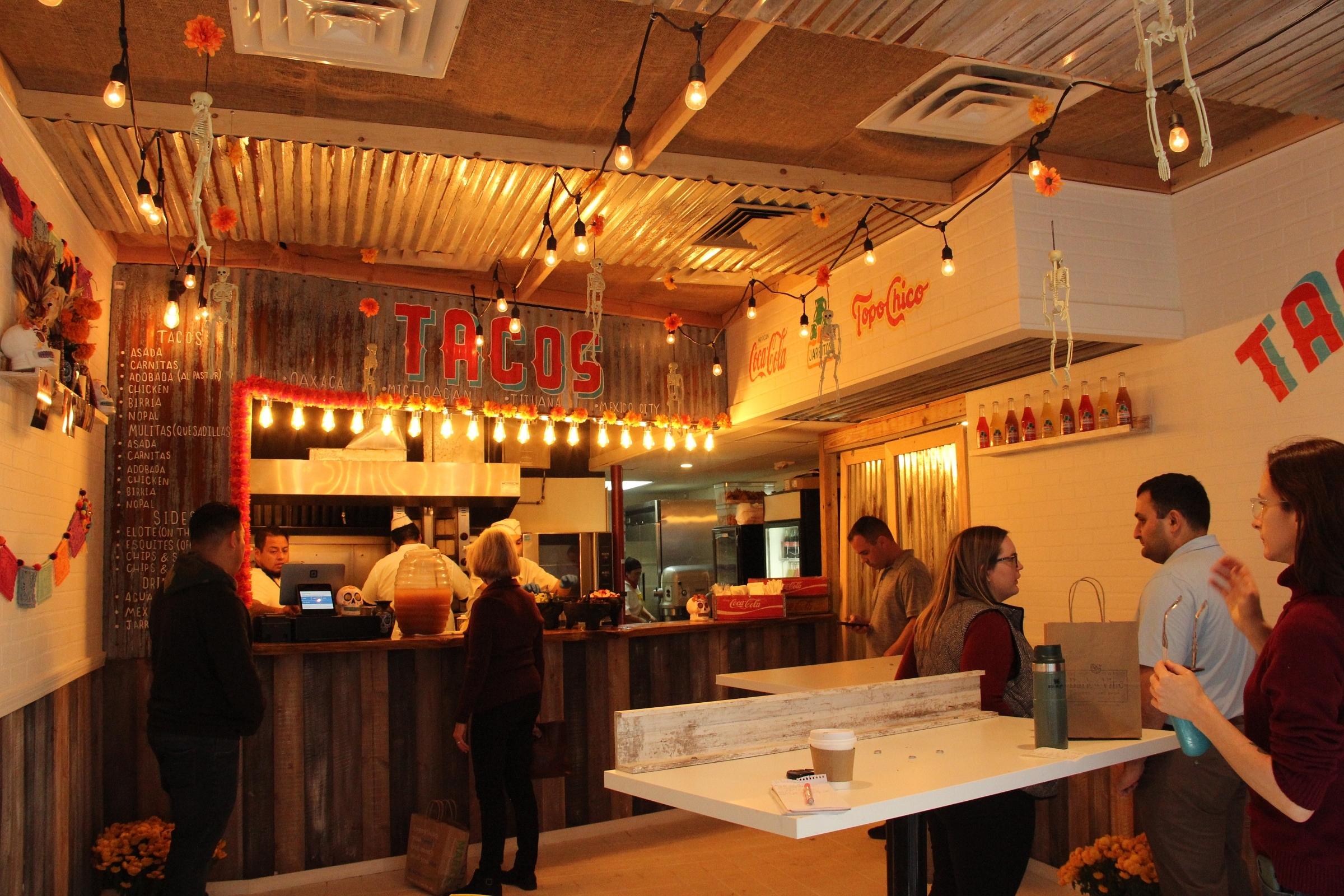 Marcial has also updated the shop's menu for the Day of the Dead holiday, and the late fall season.
Pozole, a Mexican pork stew eaten in the colder months, reminds Marcial of his grandmother, and it's one of the seasonal menu items he has been serving since the restaurant reopened. 
When this reporter spoke to Marical after the fire in September, he had hoped the restaurant would be back open in just a couple of weeks. ​"There was a bit of a tug of war," he said on Wednesday about getting the permits needed to repair the shop. 
Marcial said customers reached out to him frequently about how sad they were that the shop had closed. ​"They thought we were closed for good," he said. ​"And I felt so sad, too." 
Before the repair permits were approved, Marcial tore down the paper covering the restaurant windows to show his customers he was still there. The permits went through only a few days later — and he was able to reopen later that week.
"And now, it's like we never left," said Marcial, looking around at the bustling restaurant.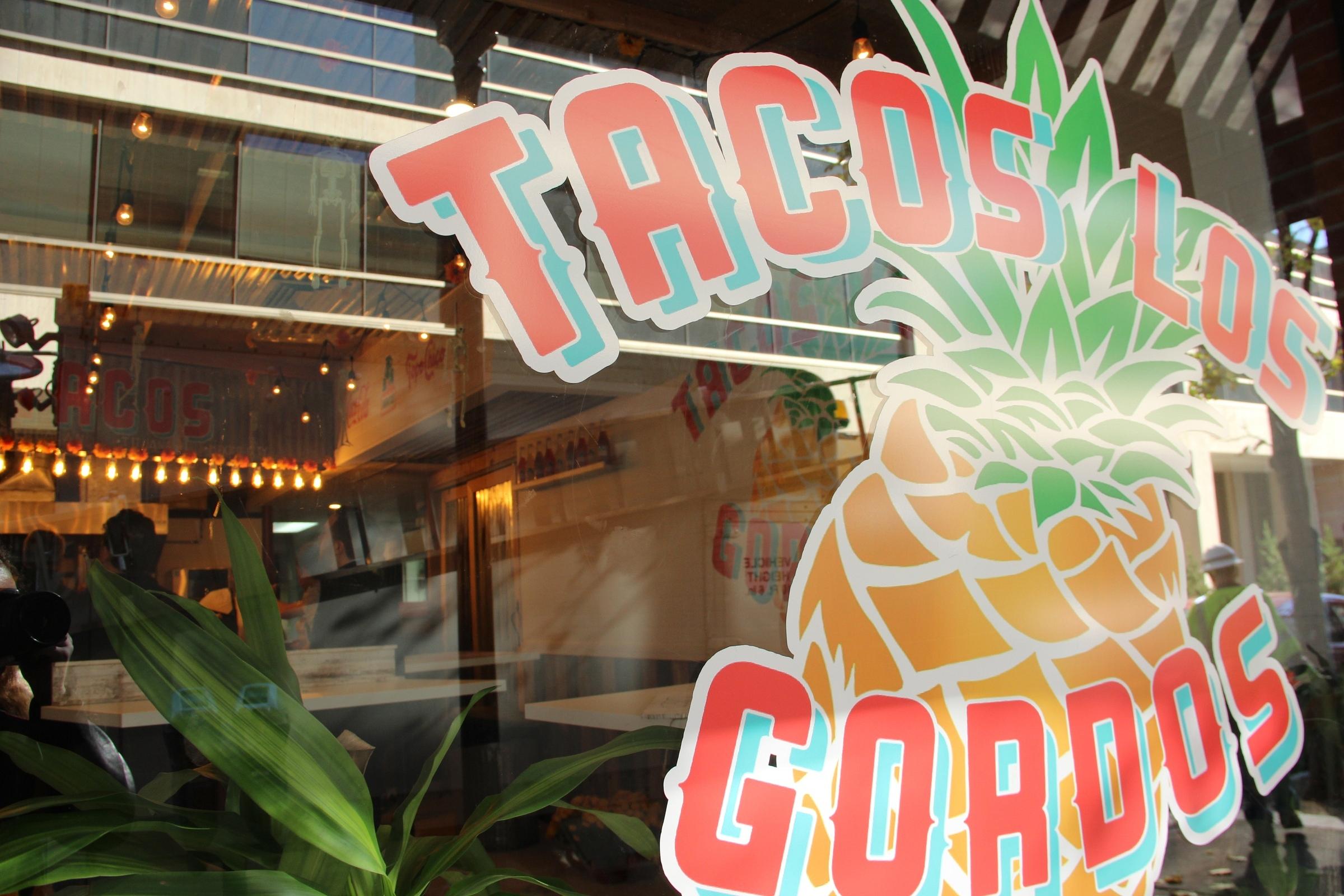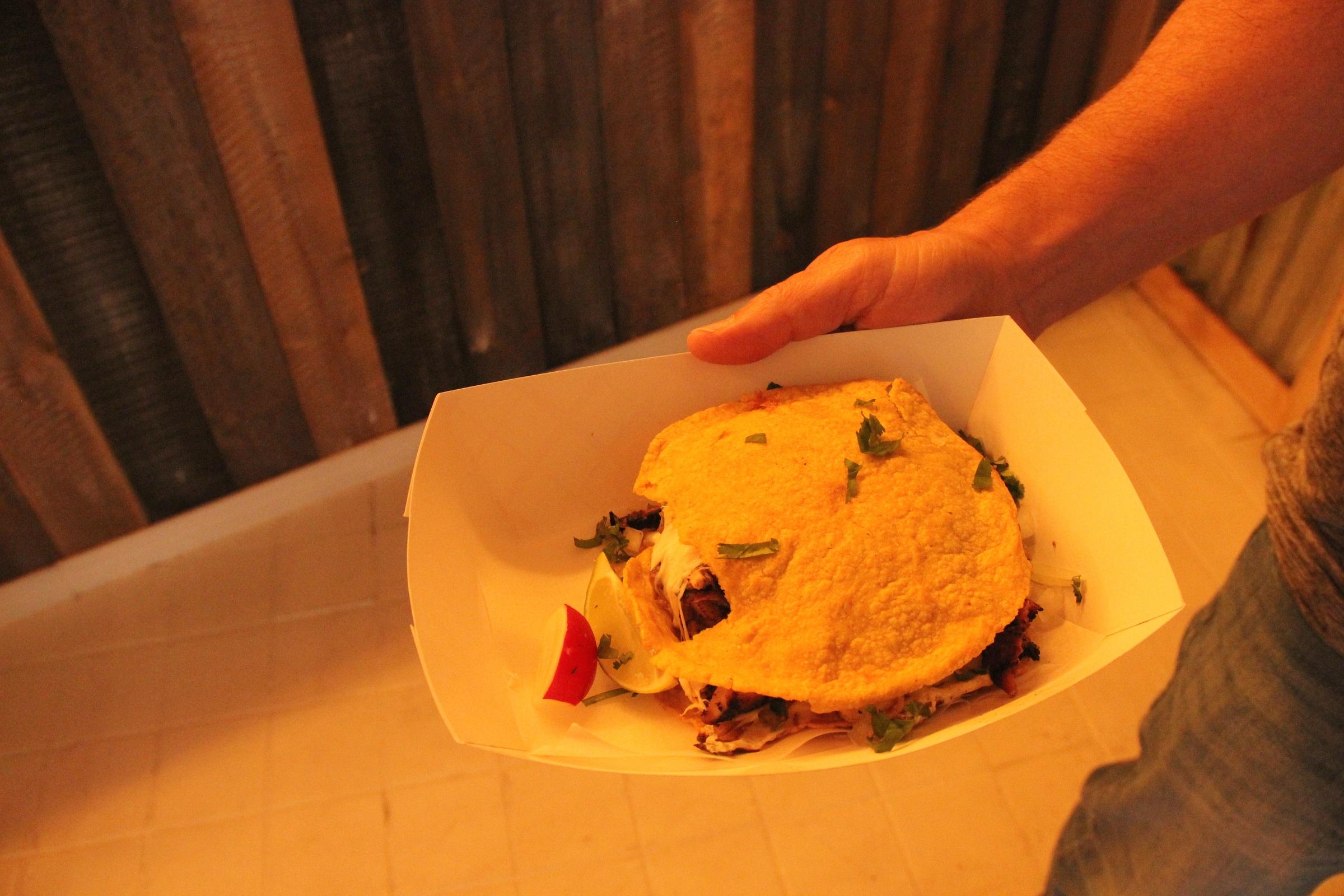 On Wednesday, he chatted with some of the customers waiting in line as more trickled into the restaurant for traditional Day of the Dead cuisine, including tamales and champurrado, a hot drink made with chocolate and masa.
Business is good, according to Marcial. Many of the customers in the restaurant on Wednesday had come in for the first time. One wandered in spontaneously because they were excited to see authentic Mexican food on the block. One thought this might be the only place in New Haven to get tamales. Others heard about Marcial's food from friends and social media.
Another customer, Luke, had visited once before and was coming back for more. He said he was excited about the authentic ingredients and recipes. Though there were lots of new menu items to try, including tortas and the ​"Day of the Dead" fare, he opted for a classic quesadilla. 
The quesadilla's tortilla was freshly cooked and cheese oozed out from all sides. Cilantro, radish, and lime added color to the plate.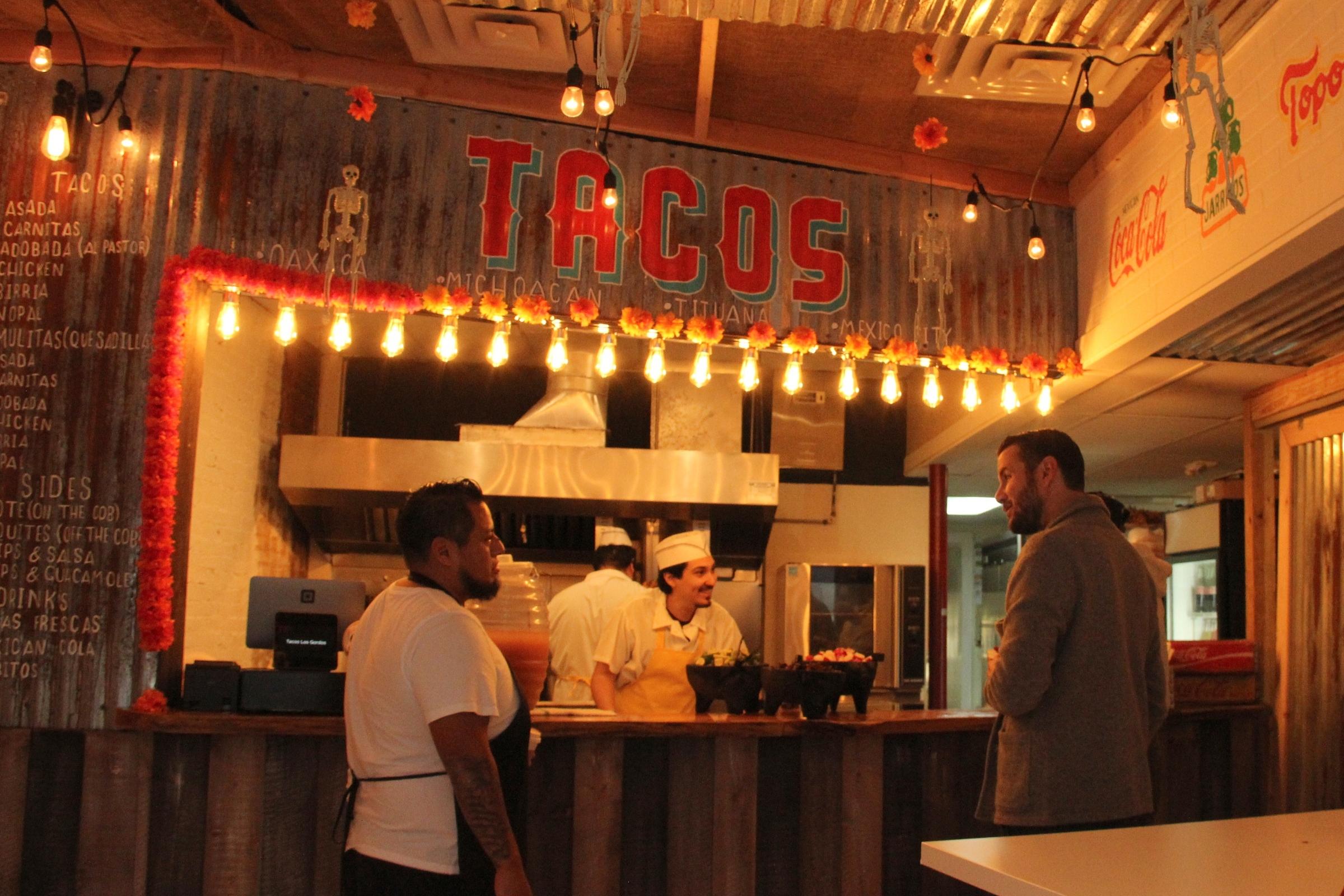 This reporter can also attest to the healthy portion sizes served up at Tacos Los Gordos — as I was completely full after two tacos: one al pastor, topped with a heaping scoop of fresh guacamole and tangy pineapple slices, and one nopal, or cactus, which even meat-eaters love, according to Marcial. 
With his grandmother watching over from the ofrenda, Marcial is grateful to be back in his restaurant. ​"It makes me happy to make people feel at home," he said. ​"This is a community."