Dining review: Monument ramen shop encourages slurping | Subscriber Content
As a child, I was admonished for slurping my food. These days, I slurp in good company — and encourage others to do the same — especially since it's expected in ramen shops of any worth. And Ramen Chops Noodle Bar in Monument is no exception.
In the three years since opening, this small venue has maintained a steady following of fellow slurpers. Three types of noodle bowls are available, with the possibility of building your own from an array of fresh ingredients.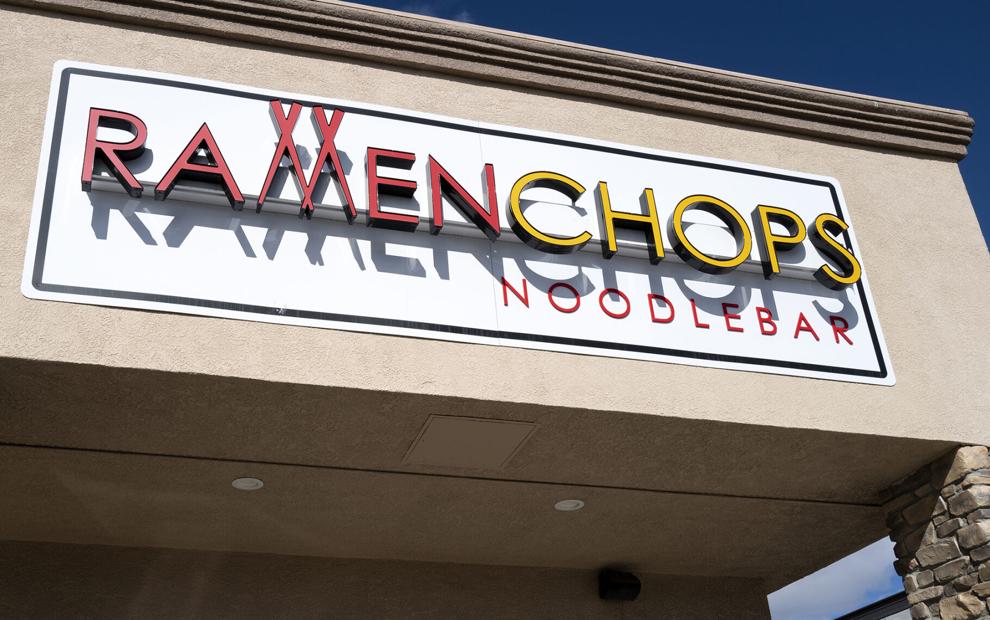 Recognizing that it was perhaps our first visit, the exceptionally friendly staff not only offered details about the shop but also suggestions. The menu is divided into three sections: Hot & Brothy; Chilled & Saucy; and Fresh and Leafy. A poke bowl and bao buns are also available.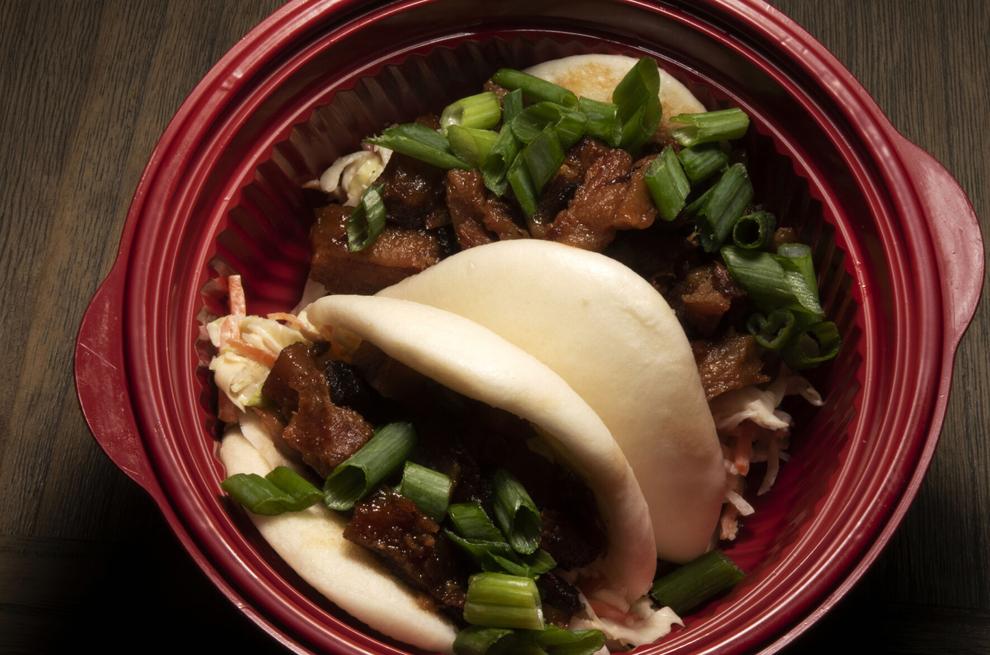 Five choices are available from the Hot and Brothy section. All start with one of three house-made broths: chicken, miso or chicken. From there, the possibilities are seemingly endless, so to make things easy on myself, I ordered the Miso Spicy, $7.93 for a 28-ounce bowl; a 36-ounce bowl is $10.63. This, I was told, is among the most popular items. In fact, it's listed as a "Fan Favorite" on the restaurant's website. The smaller size is a plentiful serving.
The spice level is available from 1 to 10; I opted for 5, which was just right. It allowed me to savor the sesame-seasoned ground chicken, kimchi, celery, shishito peppers and thick udon noodles. Except for the latter, which are soft and chewy, the contents are crunchy, and the miso broth has an earthy flavor that's rich and a bit salty. This is visually vibrant in color.
Chopsticks are available, as are a fork and a duck spoon (aka Asian soup spoon). Given the noodle-to-broth ratio, there was a lot of slurping going on.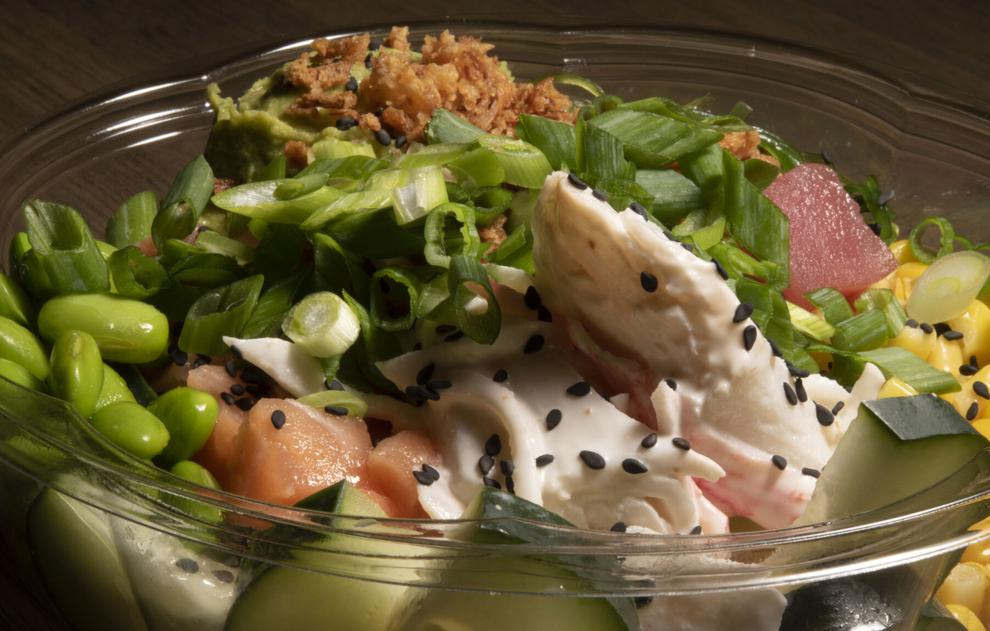 The poke bowl ($13.95) is a new addition. It was strongly recommended and with good reason. This large serving begins with sushi rice, which means it's sticky and flavored with rice vinegar. It's covered with an impressive amount of ahi tuna pieces and crab. These share the bowl with sliced cucumbers, edamame, scallions, seaweed, a dollop of guacamole, sriracha cream and soy sauce and topped with crispy fried onions and black sesame seeds.
For those interested in creating their own bowls, it's necessary to not only choose the broth and protein, but also the type of noodle (ramen or udon), any vegetables and sauces, such as honey sesame, ginger scallion, sambu, layu (chile) oil or any combination of the above. Zucchini or rice noodles are the vegan option.
We sampled two bao buns ($6). These steamed, fluffy, snow-white buns are filled with a choice of honey sesame-marinated pork belly, spicy cabbage slaw or honey sesame chicken. The chicken is ground, and the pork is tender. I wanted more of the latter and not because it was sparse. Rather, it's juicy with a palate-pleasing caramelization.
Decor is sleek, combining black paint and wood paneling. Although there is no outdoor seating, a counter along a wide, garage doorlike window brings the outside in.
Ramen Chops Noodle Bar
Description: Noodle bowls and salads for dining in or carryout
Location: 491 S. Colorado 105, Suite 104
Contact: 1-719-481-3569; ramenchops.com
Prices: $7.93 to $13.95
Hours: 11 a.m.-8 p.m. weekdays; closed weekends
Details: Credit cards accepted. Wi-Fi.
Favorite dishes: Poke bowl and pork belly bao bun.
Other: Numerous gluten-free and vegan options available.